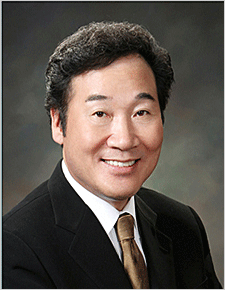 To my fellow Koreans,
To my fellow Koreans,
Thank you for visiting the Office for Government Policy Coordination and
Prime Minister's Secretariat.
This is a space for good communication. Here, we listen to your voice, we explain
government policies and we make efforts to make you understand our policies clearer and faster.
The presidency of Moon Jae-in has begun with national aspiration to build a better nation.
As the first Prime Minister, I will devote myself to achieving true greatness of our nation again by helping rebuild the government and cabinet as they were meant to be.
I would like to share joy as well as sadness with you here. I hope this place serves that goal.
As a public servant, I will communicate with you in a humble and modest manner.
I sincerely ask you all to be with us to achieve that goal.
Thank you.

Prime Minister Lee Nak-yon